5 Charities to Donate to for the Holiday Season 2017
December 14, 2017 by Eric White
There's hardly a better time of the year to get involved with a charity and give back to your local community or your favorite cause than the holiday season at the end of the year. The spirit of giving is in the air! And nothing feels better than starting a New Year knowing your actions directly made someone else's New Year a little brighter.
Picking a charity or non-profit to donate time or money to can be a difficult decision. After all, you only need to do a quick Google search to find dozens and dozens of pages filled with "local charities". So, we've made it easy for you!
Of course, donating to charity is as easy as starting your online shopping here at Coupon Cause. We've partnered with charities to turn a portion of our revenue from your clicks into donations!
Here are five great charities to get involved with this holiday season.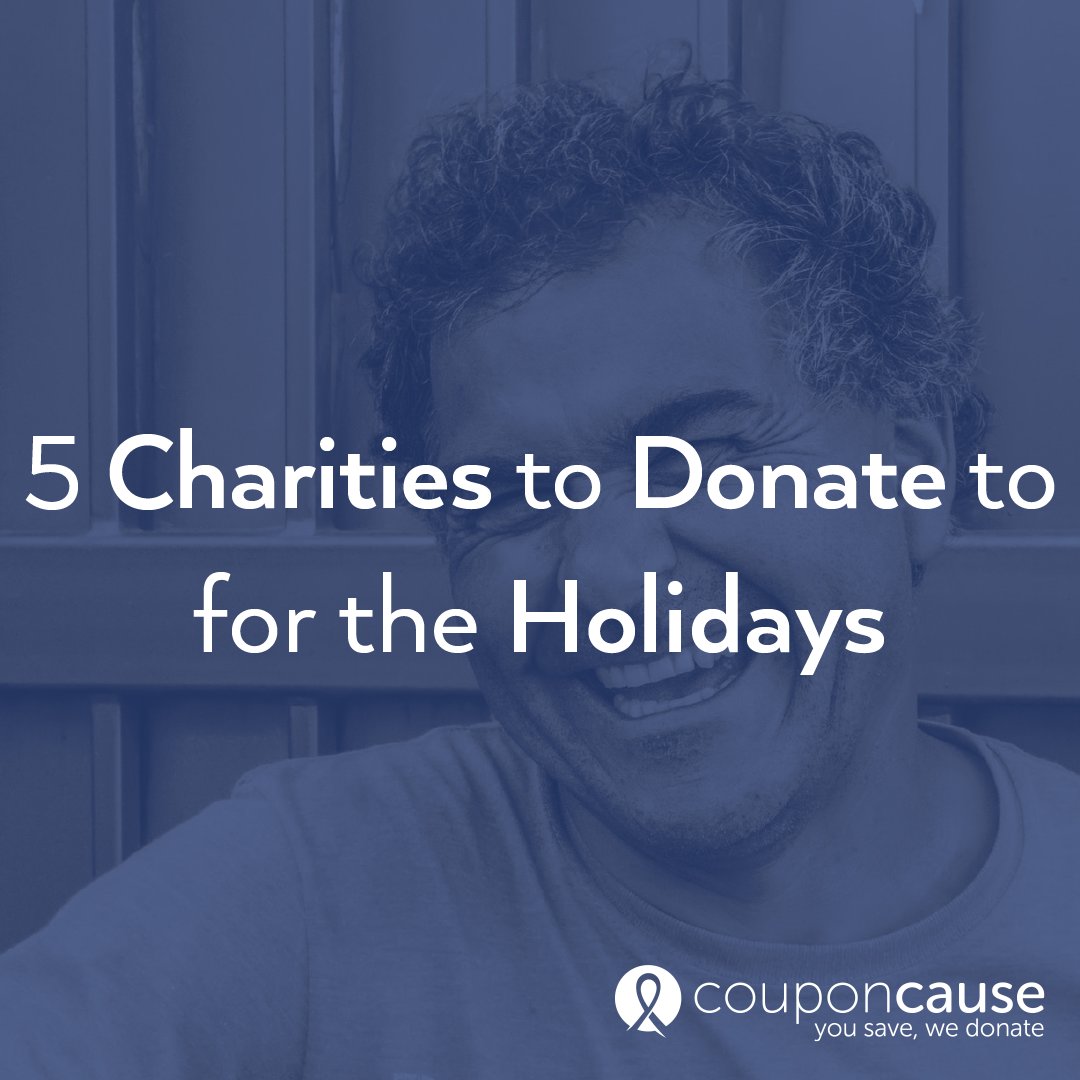 5 Great Holiday Charities
National Alliance to End Homelessness: The National Alliance to End Homelessness is a fantastic nonprofit to donate time or money to during the holiday season as they deal directly with less fortunate people. Homelessness is a very serious issue in America. The National Alliance to End Homelessness says that about 550,000 people experienced homelessness at a point-in-time last year, 2016. You can learn all about the National Alliance to End Homelessness here, including a handy FAQ. Or, donate to the National Alliance to End Homelessness online!
Environmental Defense Fund: Give a gift to Planet Earth this holiday by donating time or money to the Environmental Defense Fund. We face a crises on our planet as a result of decades of misuse and misunderstanding of how our actions impact our ecosystem. Thankfully, there are organizations like the Environmental Defense Fund out there who are dedicated to helping humanity solve this issue. The Environmental Defense Fund accepts donations year round. Why not donate to the Environmental Defense Fund in someone else's name as a holiday gift?
Los Angeles Regional Food Bank: It's estimated that nearly 1.5 million people don't know where their food is coming from on a daily basis in Los Angeles. That's 1 in 7 people! Hunger is a serious issue in communities across the country, and we encourage you to get involved in your local community first. However, the issue of hunger and homelessness in Los Angeles is very serious and would gladly be on the receiving end of holiday kindness. Learn more about the Los Angeles Regional Food Bank or donate here.

American Humane Society: Furry friends need loving too this holiday and the American Humane Society has been loving them for a long time. Since 1877, they have been a voice for those who do not have one. In addition to helping all animals, the American Humane Society is also committed to the wellbeing of children. Make a donation to the American Humane Society and start the New Year feeling refreshed!
Salvation Army: Perhaps the most visible charity during the holidays, the Salvation Army is a great holiday charity to donate to. They make immediate impacts in local communities, based on that communities needs. Basically, they aim to meet the needs of humans, whether it be regarding poverty, shelter, education, disaster relief and more. Learn more about the Salvation Army and make a donation today.
---