QALO rings are fun, functional, and easy to wear rings that are perfect for your active or outdoor lifestyle. Whether you are looking for a wedding band to wear all the time that isn't traditional gold or silver, or if you are looking for one to wear during active times when your traditional wedding band might get damaged or lost, QALO has something that will appeal to everyone.
Men's and women's rings are available in a variety or colors, designs, and styles, and you can even customize your wedding band by building your own! Here is a list of the 10 most popular QALO women's and men's rings.
Most Popular QALO Rings - Men and Women
1. Women's Aqua Foxfire Silicone Ring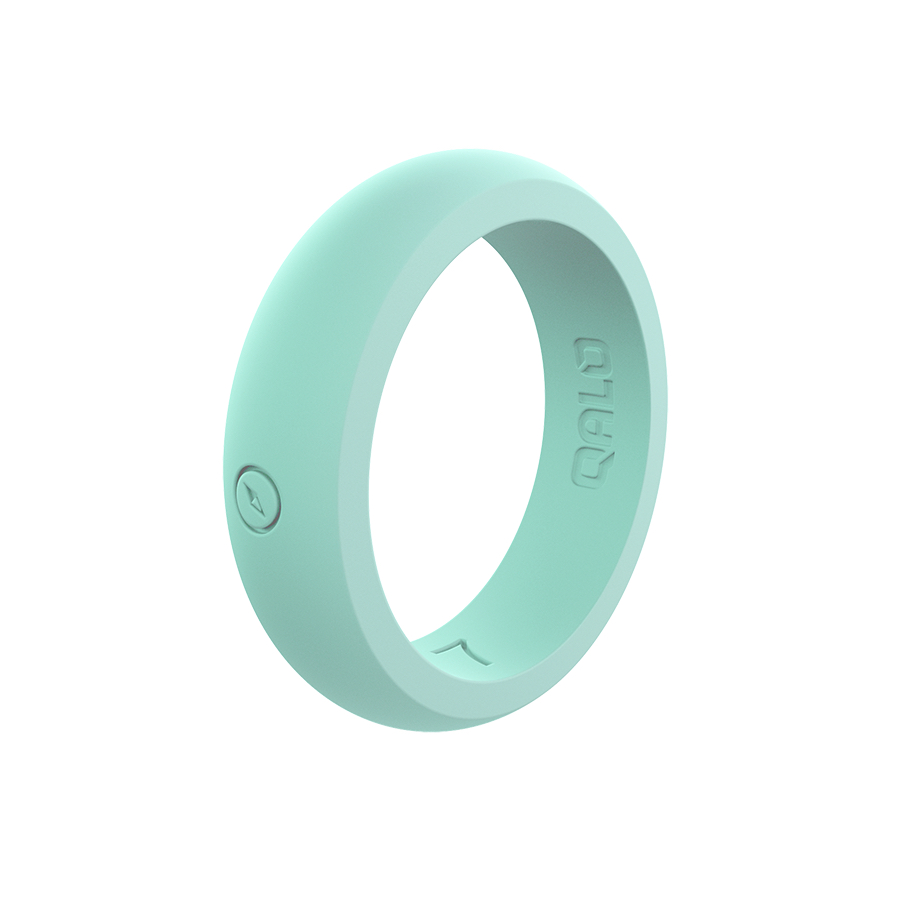 The women's aqua Foxfire silicone ring from QALO is a simple silicone ring in a beautiful aqua blue color with a small lightning bolt logo. This ring is special because it is Foxfire powered, meaning it uses a technology called Advanced Photo Luminescent Technology® to essentially charge the ring in the daylight so it lights up at night. It's a great choice for those who spend a lot of time outdoors, such as hiking or camping.
2. Women's Black Sparkle Silicone Ring
This black ring, which has an almost purple hue, has sparkles built into the silicone of the ring. The ring itself is designed to help raise breast cancer awareness. QALO designed the ring to raise awareness and show that you are open to loving others, as well as yourself!
3. Women's White Quartz Twist Stackable Silicone Ring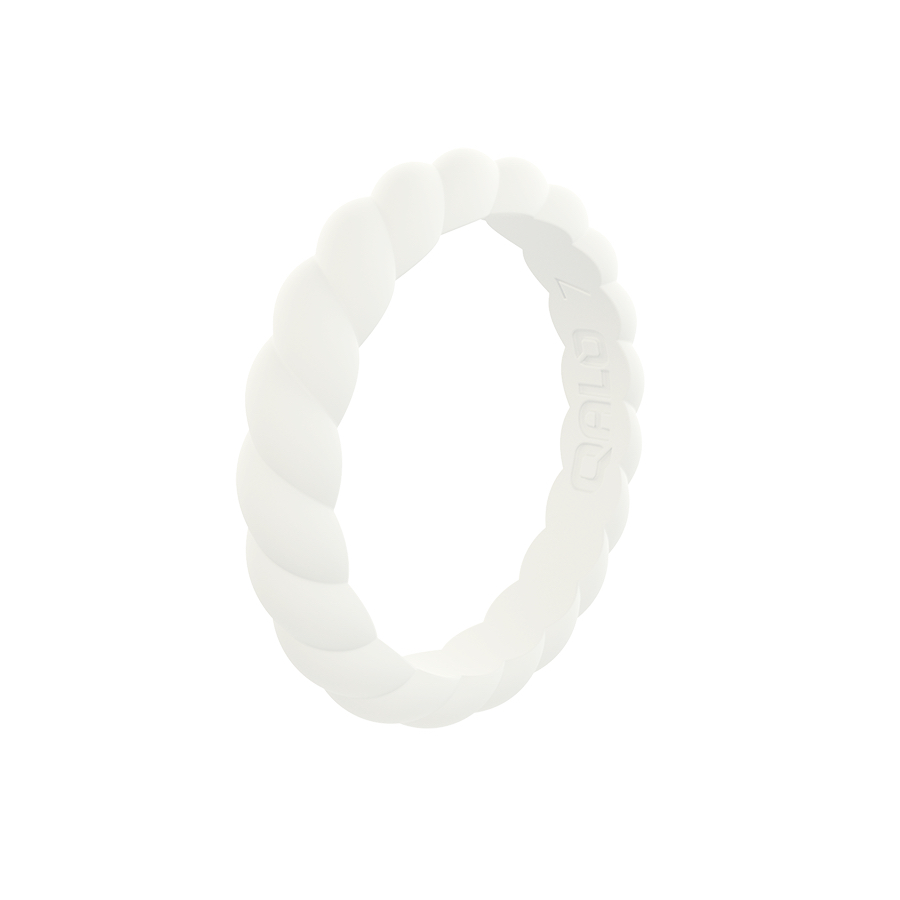 This fashionable silicone ring is perfect for the woman who is looking to add some style to her jewelry collection. This ring, which is a beautiful white quartz color, has a fun twist design that goes around the whole ring. Save money on this and all of these rings with a QALO deal from Coupon Cause!
4. Women's Lilac Laurel Q2X™ Silicone Ring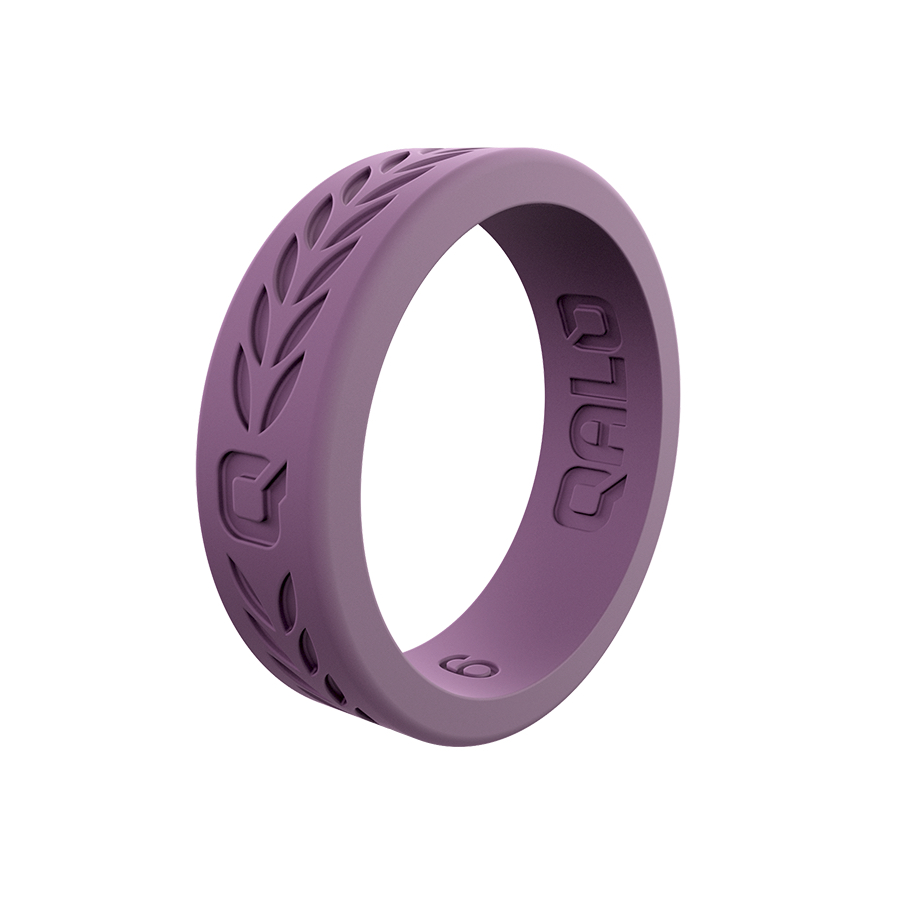 This lovely silicone ring is a purple ring with a nature leaf pattern going around the outside of the band. Thicker than some other silicone rings from QALO, this ring is perfect for those who like to spend loads of time outdoors. Made from Q2X™, this ring is designed to be durable and hold up well during wear.
5. Women's Pacific Opal Geo Stackable Silicone Ring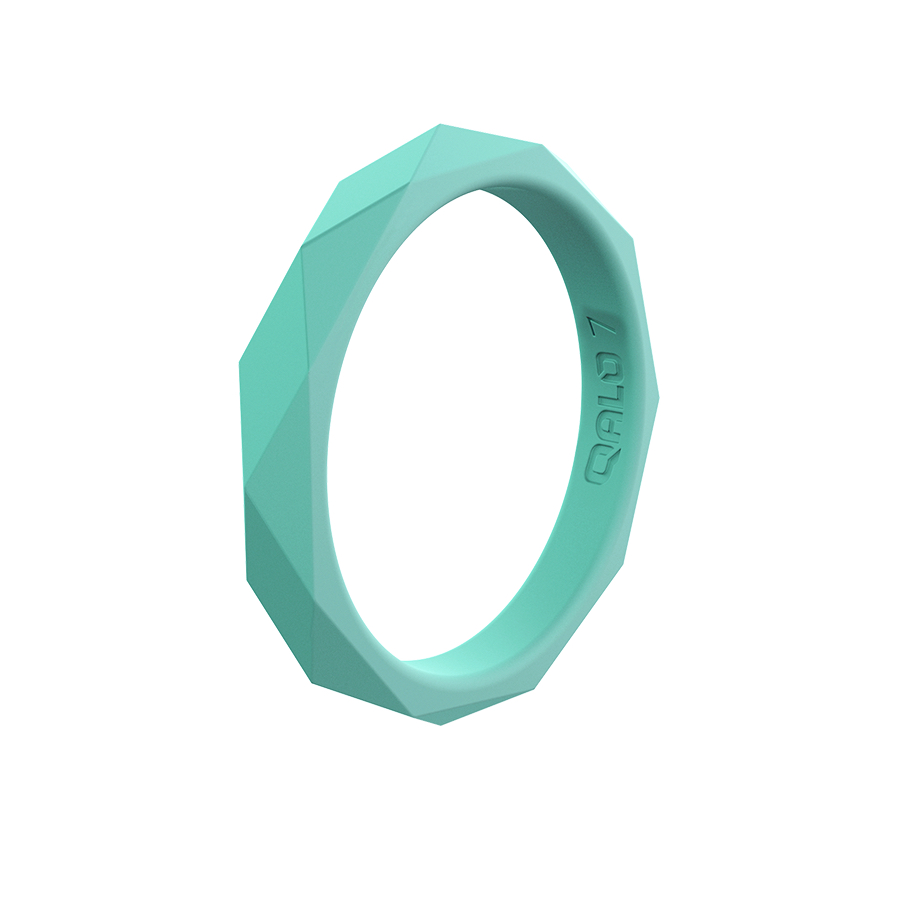 A beautiful, soft blue is the color of this stackable ring, which is equal parts trendy, fun, and stylish. The design of the ring is geometric and looks fantastic when stacked with other rings (whether the same or different styles), or worn alone for a fun twist on a traditional metal wedding band.
---
1. Men's Black Step Edge Q2X™ Silicone Ring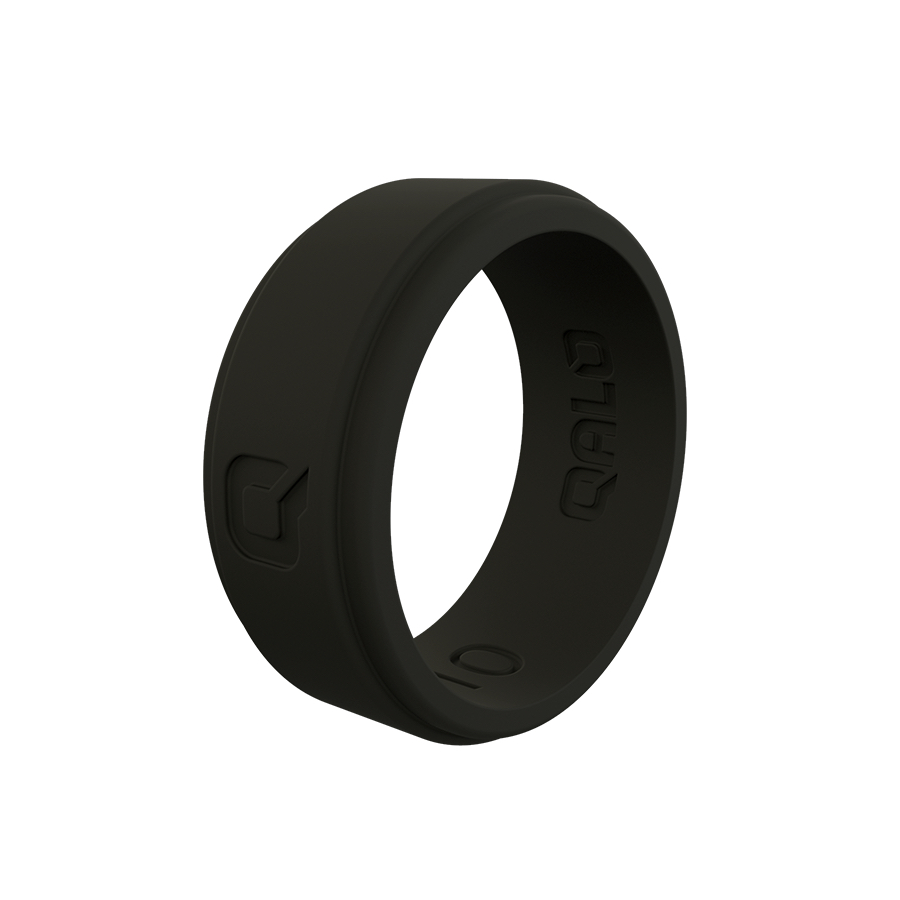 This fashionable and stylish ring is perfect for the man on-the-go. The black color is perfect for all occasions and styles, and was designed to withstand even the most difficult stress – from athletic activities outdoors to frequent use during work or camping. This ring can stand up and will stand out.
2. Men's Thin Red Line Silicone Ring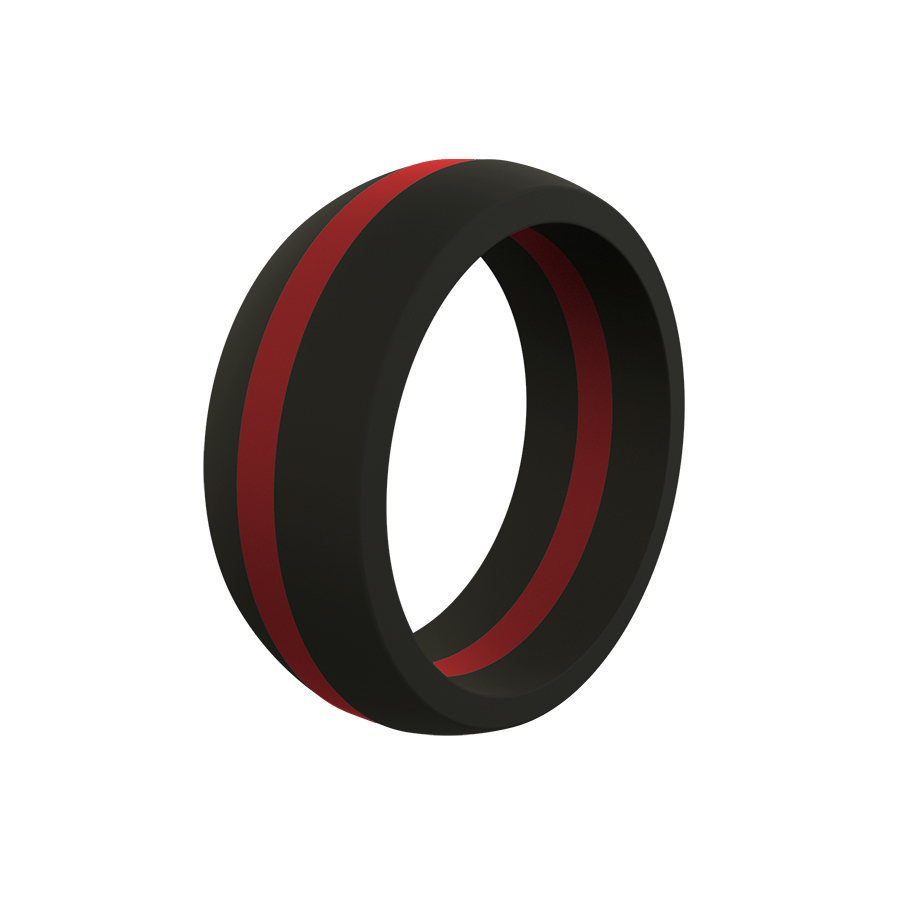 This QALO ring for men is a simple rounded design silicone ring that is black in color, but has a fun red line going through the center on both the inside and outside of the circle. This small, yet fun addition to this particular ring makes it an understated fashion accessory. The ring is designed to support firefighters and first responders, so you will be showing your respect and pride for both your bride and brave public servants!
3. Men's Black Pinstripe Silicone Ring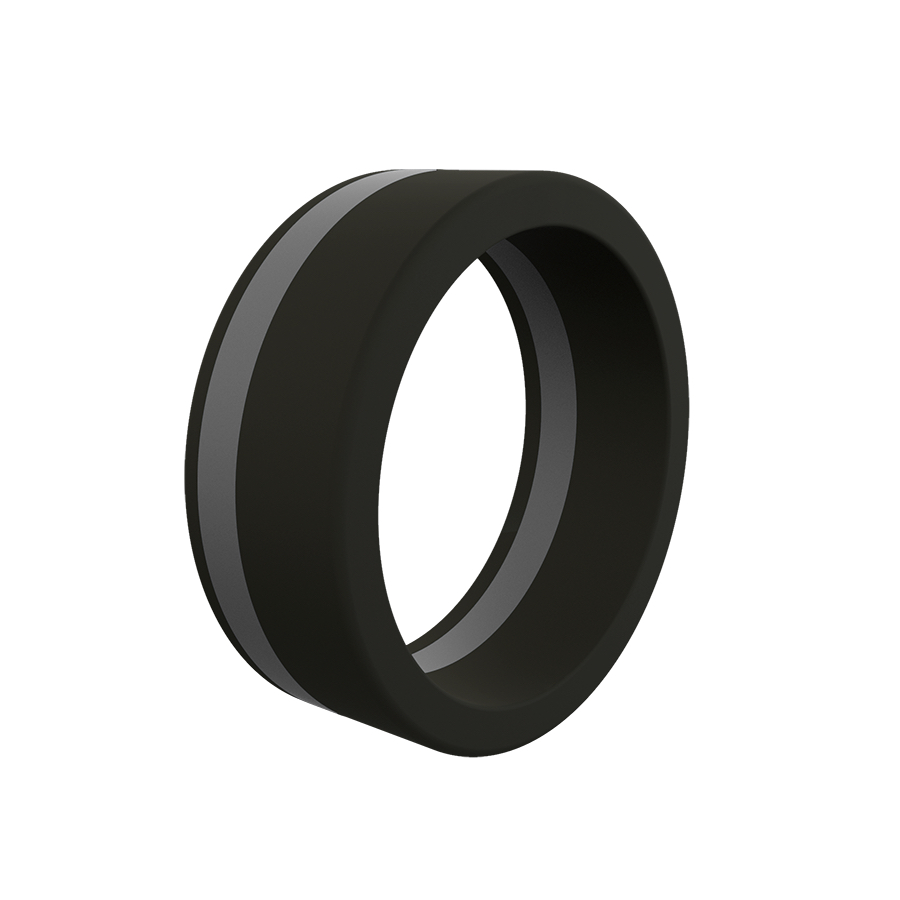 From fancy to fun, this black silicone ring from QALO features a thin gray pinstripe running through the ring, a bit off center to really liven things up. The ring is inspired by pinstripes on suits and makes it great for formal wear, too.
4. Men's Arctic Camo Q2X™ Silicone Ring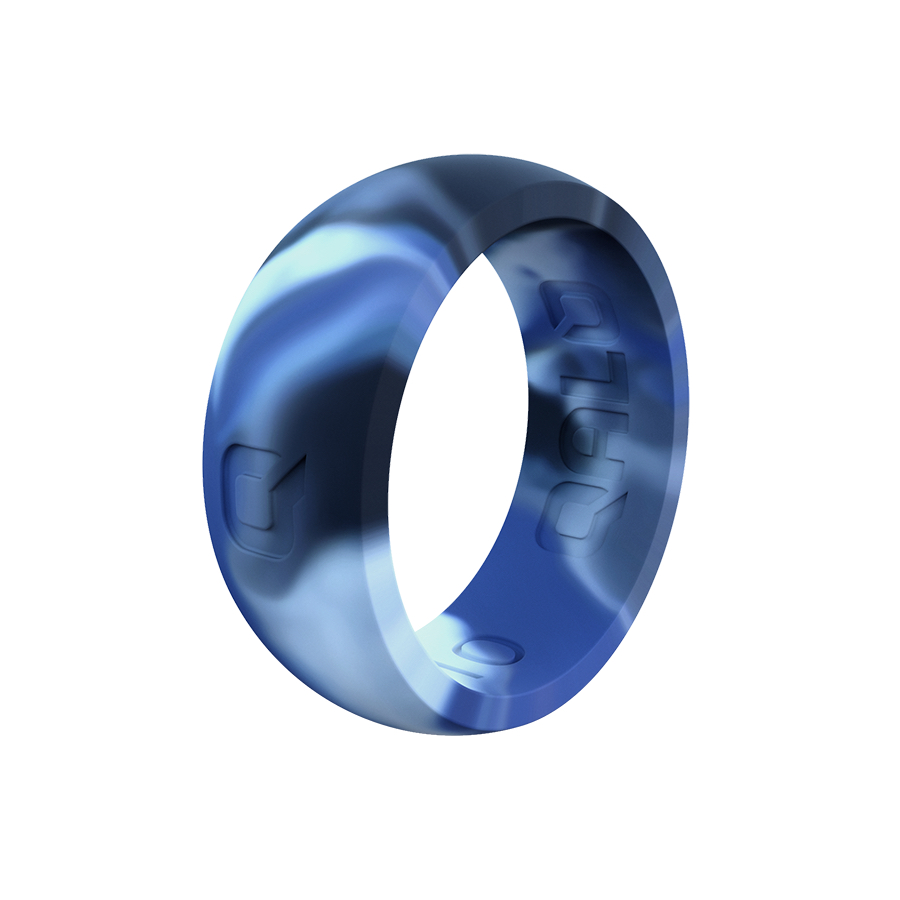 Designed for hard work and hard play, this men's silicone ring from QALO has a frosty blue and white camo design going around the entirety of the ring. The ring is designed to be more sturdy and resistant to the elements, as well as resistant to gasoline and other chemicals.
5. Men's Dark Gray Step Edge Crosshatch Q2X™ Silicone Ring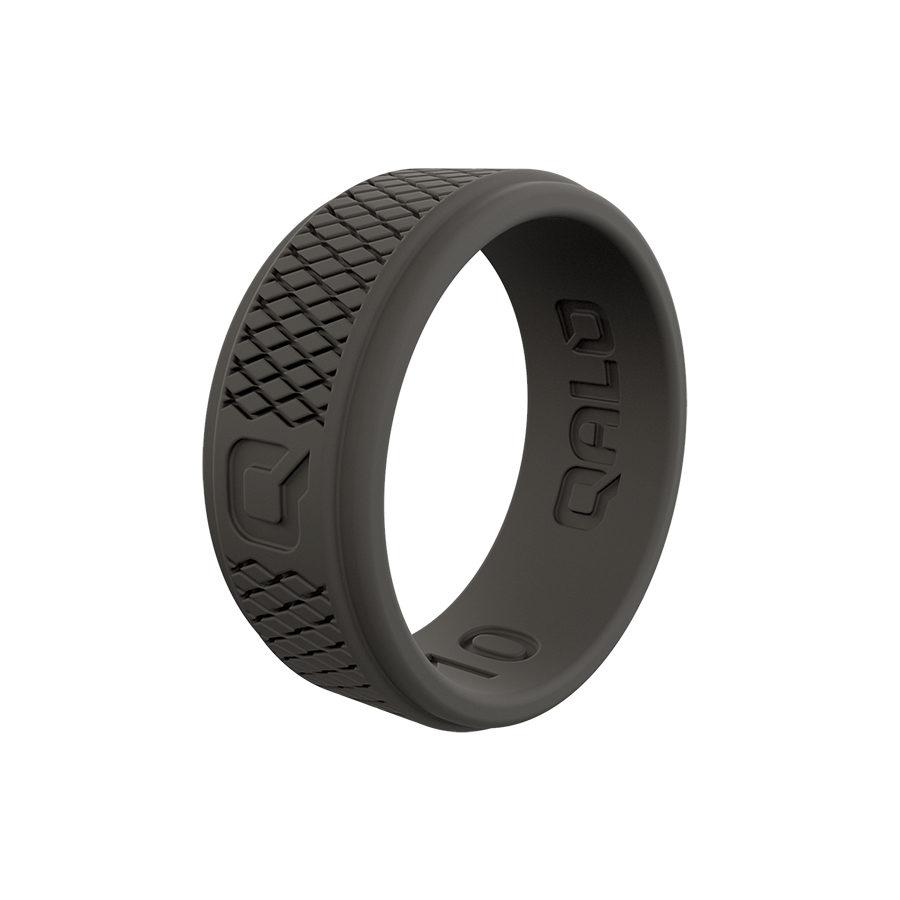 This strong and durable men's silicone ring is designed to withstand lots of rough and tough daily use. The crosshatch design is appealing and will look fantastic for formal occasions or for daily wear!
QALO designs high quality wedding bands made from silicone in a variety of designs and styles to appeal to anyone, whether you are looking for something traditional or new and stylish. Choose from a variety of styles, such as their bestsellers, or you can even customize and create your own. How does QALO stack up against other silicone rings? Here are a few of the top silicone rings compared!